Alumni from OCNE Schools have gone on to work in all aspects of health care and share a passion for nursing.  
OCNE Symposium
for Students & Alumni
All OCNE Alumni are invited to attend!
With the foundation of a BSN, a nurse demonstrates a commitment to the nursing profession, acknowledging the importance of learning and proficiency in practice.
Advantages of BSN include increased employment opportunities and graduate nursing education.
Expanded opportunities for BSN prepared nurses:
Health care management
Public Health
Quality/Process Improvement
Risk Management
School nurse
Health care informatics
Occupational Health
Case Management
Charge nurse
The OCNE BSN degree is dedicated to preparing nurses for today's practice environment.
As an alumni of an OCNE community college partner school, you can seamlessly transition to the OHSU School of Nursing to complete the OCNE Curriculum.  Your final year of nursing coursework culminates with the Bachelor's of Science (BS) with a major in nursing degree.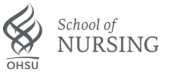 Interested in the field of nursing education?
Mentoring and inspiring new nurses and healthcare workers are frequent pathways for our OCNE Alumni to consider the rewards of working in the field of nursing education.  The curriculum of the OHSU Master of Nursing Education (MNE) Program is tailored to each student's specific learning interests and needs.   OCNE encourages our alumni that are interested in nursing education to learn more about the Master of Nursing Educaiton specialty.  
OHSU School of Nursing Master of Nursing Education Program is linked to OCNE and you can learn more about their program through its website.