OCNE Symposium for Students and Alumni

Announcing the first ever OCNE Student/Alumni Symposium!  All nursing students and alumni of OCNE schools are invited to attend the symposium: a day of professional/personal development, scholarship, networking, and fun. 
What: OCNE Student/Alumni Symposium
When: May 14, 2022, 1 – 4 p.m. (pacific time)
Where: Gregory Forum, Clackamas Community College, Oregon City, OR
Fee: $20 for OCNE Alumni.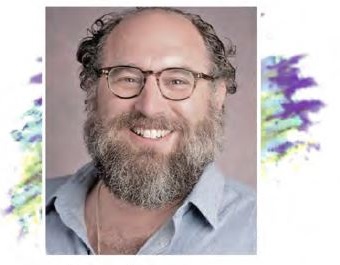 Corey S. Pressman
artist, writer, and teacher
Corey S. Pressman is a teacher, writer, and artist. He has published poetry, short stories, and academic works on anthropology and literary theory. Corey also works as a trauma-informed personal coach with a focus on the articulation of life purpose and cultivation of subjective vitality. His prior teaching experience includes ten years at Mt. Hood Community College as an anthropology instructor, and five years as an adjunct instructor at the National University of Natural Medicine. In the University of Portland School of Nursing, Corey's work focuses on teaching classes in integrative health and wellness as well as the development and propagation of effective self-care practices for caregiver professionals. He received a M.A. in anthropology from Washington State University and is a certified trauma professional and certified compassion fatigue professional.
OCNE Symposium for Students and Alumni
Students can register for the symposium by following the instructions sent to them by their faculty member/OCNE.
Students of OCNE Partner Schools share a state-wide nursing curriculum.  
Alumni can register for the symposium through the Event Registration button on this page, after the registration is open.  There is a $20 registration fee.  
OCNE Alumni are graduates of the OCNE Partner Schools.  Students that have completed their associate degree in nursing have the option to continue and earn their bachelor degree through the OHSU RNBS Completion Program.  
Each OCNE Partner School runs their program autonomously, guided by the agreements shared within the consortium.   
Over 6000 students have graduated from the OCNE Curriculum.  
Event registration is now closed